Who We Are
Thank you for your consideration in determining legal counsel for your case. We know there are literally thousands of other law firms available to you throughout California, and it is an important decision you are making at this difficult time.
We have worked tirelessly for over thirty years protecting the rights of individuals and families who have been injured or victimized to recover the maximum possible for our clients. We do not, and will not, treat your case as just another file. We give personal attention to all our clients' needs, and have a long and consistent history of success in the handling of personal injury and employment claims.
In fact, our firm prides itself on being a family-run firm. Ourclose-knit and familial relationship within the firm allows for a unique experience in the handling of your case. The firm, as a whole, is involved in making sure that you receive the support, care, and personalized attention you need in bringing forth your claims. Throughout the handling of your case, you are treated with the respect and dignity given, as if you were family of our own.
Furthermore, our mission has always been to serve our community. Time and time again, our firm has seen how insurance companies, and large corporations, try to take advantage of the person who was harmed. Such behavior only pushes us to vigorously handle and litigate our clients' cases with a stronger determination in achieving justice and equity. We are a boutique firm, small enough to give personal attention to each client, but big enough to take on large employers, corporations, and insurance companies. We work hard, day-and-night, to ensure your voice is heard, and justice prevails.
Personal Injury Practice Areas


Employment Law Practice Areas
Why Choose Us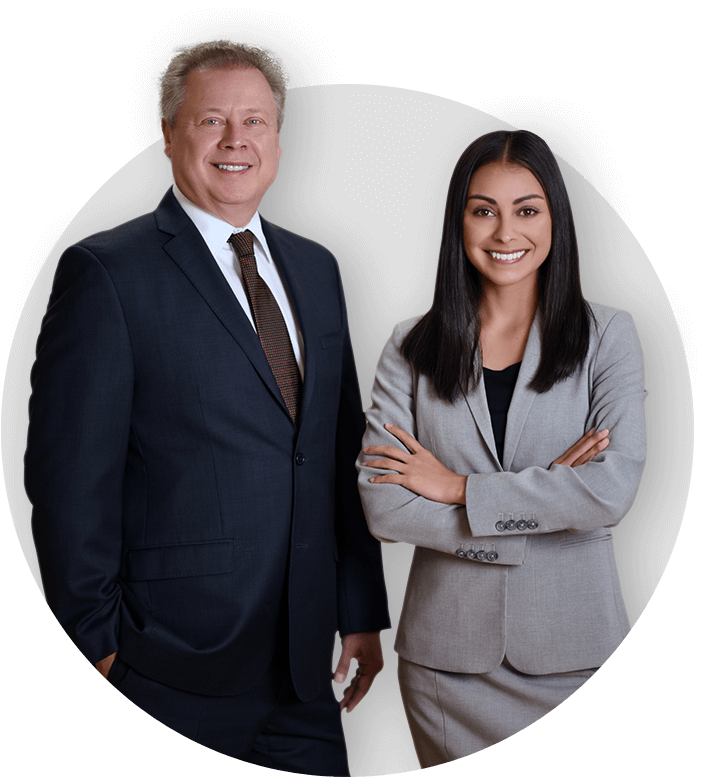 Case Results
We are dedicated to providing our clients with legal services in Employment and Personal Injury cases.
Personal Injury
$11,900,000
settlement for a family who were cut off by a tractor trailer, which resulted in the death of one occupant, and severe injuries to two other passengers, one requiring cervical spine surgery, and the other receiving a $6,000,000 settlement for a six year old who suffered a post-traumatic brain injury, and orbital fractures, following the accident.
Personal Injury
7,500,000
settlement, following two days of trial, to a seventeen year old passenger of a vehicle following a head on collision leaving her a paraplegic.
Personal Injury
$2,200,000
settlement for an injured worker, as a result of leg and arm crush injuries, following a partial collapse of a parking structure during the Northridge, California earthquake.
Personal Injury
$1,000,000
settlement to a family after the driver of a vehicle made an unsafe left turn resulting in the death of the front seat passenger, and injuries to the driver.
Personal Injury
$775,000
settlement to pedestrian who was struck by a city bus that made a left hand turn while the pedestrian was crossing the street in a crosswalk with a green walk signal. Pedestrian suffered a fractured left humerus (upper arm), which required surgical repair.
Testimonials

"Very attentive staff! Communication was very much there. I was treated witht he best service"

"Great communication, very attentative office. Would highly recommend Knoll Law Group!"

"The Knoll Law Group is extremely professional, personable and trustworthy. I hired them for a case and was extremely impressed. Will continue to work with them in the future. "

"I decided to hire the lase office Jefferey Knoll and I am so relieveed that I did. Roxana took care of my case and was in constant communication with me and quick to repsond to all my questions,. I would 100% recommend them to anyone I know and request Roxana to you you out!!"

"Terrific personal injury law firm – very informative and responsive. I appreciated the level communication and understandin gfrom the challenges of my case. Jeffrey worked diligently to get the best possible outcome, and i am very satisfied with the professionalism and level of effort. I even receied more in my settlement than I throught! I highly recommend Knoll Law Group for personal injury lawsuits."